The Same Education but with a Different Plan
Education prepares you for a brighter future, and the preparation starts at CMIS. CMIS offers multitude of programmes and courses to ensure we meet our students' different developmental needs and different post-secondary education goals.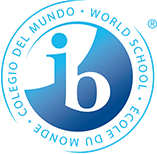 The IB is the abbreviation of the International Baccalaureate. The International Baccalaureate (IB) develops and offers IB programs to young people around the world and prepares them for success at university and life beyond. Its aim is to help create a better world through offering high-quality international educational programs.
The IB was established in 1968. It is a non-profit educational foundation registered in UNESCO (United Nations Educational, Scientific and Cultural Organization) and a recognized international education pioneer in the world. Currently, there are 4,527 IB World Schools offering 5,865 IB programmes in 148 countries.
Since the IB does not adopt the educational systems from any single country but it takes the best of all educational systems in the world, it is widely recognized and it is considered as the passport to the most prestigious universities such as Harvard University, Yale University, University of Cambridge, and Oxford University.
CMIS was officially authorized to offer the Diploma Programme in February 2009. It became a PYP and MYP candidate school in March 2013. In July 2016, CMIS was officially authorized to offer the Middle Years Programme (MYP). CMIS is the only school that offer three IB programmes in southwest China.
The Mission Statement of Chengdu Meishi International School's Integrated Programs:
By implementing a holistic education philosophy, we provide students with opportunities for independent inquiry and teamwork, who embrace challenges, demonstrate leadership skills and cultivate international-mindedness.
The Vision of Chengdu Meishi International School's Integrated Programs:
To create a community that strives for excellence, innovation and diversity.