IB ( International Baccalaureate )

The Profile of IB

The IB is the abbreviation of the International Baccalaureate. The International Baccalaureate(IB) develops and offers IB programmes to young people around the world and prepare them for success at university and life beyond. Its aim is to help create a better world through offering high-quality international educational programs.

The IB was established in 1968. It is a non-profit educational foundation registered in UNESCO(United Nations Educational, Scientific and Cultural Organization) and a recognized international education pioneer in the world. Currently, there are over 3,968 IB World School with 4972 projects.

All the top universities or colleges will gladly accept IB graduates from all over the world, such as:

| | |
| --- | --- |
| | Authorized by the IB, Chengdu Meishi International School is an IB DP & PYP & MYP World School, offering the DP, the PYP, and the MYP. Chengdu Meishi International School is the only school that three IB programmes were completed in western China. |

CMIS-IB Mission Statement

To provide opportunities for character-building, teamwork, independent learning, and leadership, while embracing challenges and cultivating international-mindedness.

CMIS-IB Vision Statement

To create a productive community that values excellence, innovation, and diversity.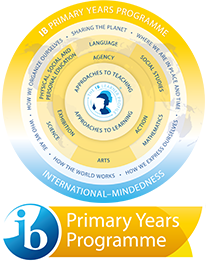 The PYP at Meishi:
Meishi PYP program is created on IB-PYP program standard and code of practice. With the guide of three IB curriculum (written curriculum, teaching curriculum and assessment curriculum), combined with Chinese curriculum standards, we take the core of inquiry-based study and the approach of building study community. Meishi PYP integrates the PYP-based "12 Attitudes" and "10 Goals" into our subject content, in order to cultivate Meishi students to be "outstanding Chinese citizens with a sense of international-mindedness as well as global citizens with Chinese soul".
The Advantage of PYP at Meishi:
We focus on probing into the "Six Transdisciplinary Theme" with the aid of individual tutorials, individual work, and team work.Through the PYP learning process, our students will be able to understand the core concepts, acquire basic knowledge and skills, develop their positive attitude, and put their knowledge and skills into practice.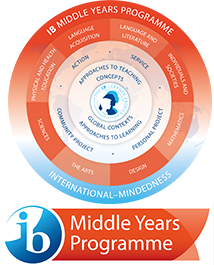 The MYP at Meishi:
According to the IB-MYP global consistent implementation of norms, Meishi MYP program integrates the Chinese curriculum and implements "inquiry concept" driving teaching method. This is a comprehensive curriculum that contains subject curriculum, activity curriculum, service curriculum and independent study curriculum. The overall systematic and diversified evaluation system trains full development talents not only with traditional Chinese culture but with international perspective, and encourages them to be aggressive lifelong learners.
The Advantage of MYP at Meishi:
MYP is learner-centered. With two princinples of international education and international-mindedness, It revoles six globle contexts, and covers eight subject groups: Language and Literature (Chinese), language acquisition (English), the individual and society, sports and health, mathematics, art, science and design. It focuses on interdisciplinary penetration and the main body development of the student and the training of creative and critical thinking abilities.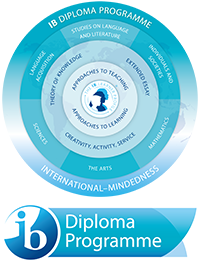 The Advantage of DP at Meishi:
The IB program offered at Meishi is fully financially supported by Chengdu Meishi International School when the School was authorized by the IB to offer the IB programme. Our language of instruction is English and our textbooks are English version. All of the IB teachers have been trained and they have received IB training certificates issued by the IB. We share the same IB standards and assessment systems worldwide.
The Achievements of DP at Meishi:
We have successfully graduated so many students from 2008 until now. All of our DP graduates were accepted by the prestigious universities in U.S.A., the U.K.,Canada, and Australia such as University of Southern California in USA, Columbia University in Canada, Georgia Institute of Technology in USA, Waseda University in Japan and so on.