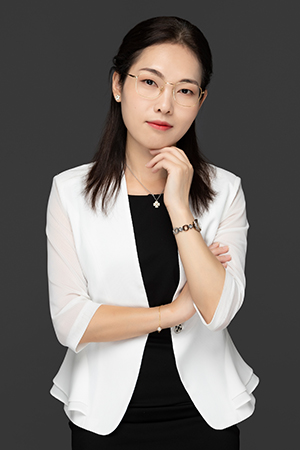 Athena Liu
Principal of Integrated Programs
Southwest University, Postgraduate study in psychology
Southwest University, B.A. in Education
National Psychological Counselor, Second-Level
My fate to be a teacher could be traced back to my middle school years. I joined CMIS in 2004, and started my carer as a teacher focusing on mental health education. Later on, I was promoted to the Secretary of the Youth League Committee, Director of the Department of Moral Education, and Assistant to Principal, and I had been repeatedly elected as the Outstanding Young Teacher in school. I am very familiar with national education objectives and curriculum systems. Thanks to my education and psychology background, I took the role as the MYP coordinator in 2012 and worked with MYP team, and successfully got through IB-MYP authorization. Thus I became the first MYP coordinator in southwest China. It is a great honor and pleasure to be a practitioner and guardian of IB education and to promote the development of the three programmes in our school.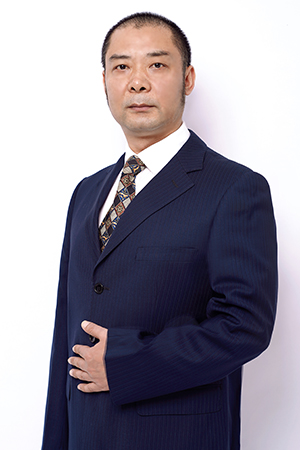 Miles Zhang
Vice-Principal of Integrated Programs
Integrated Programs(PYP) Principal
Senior Teacher
National Teacher Competition-First Place
Thanks to the IB, a globally high-quality educational system, which makes me have time and space to comprehend the essence of Chinese and foreign education, and give me a new opportunity to realize my dream of education.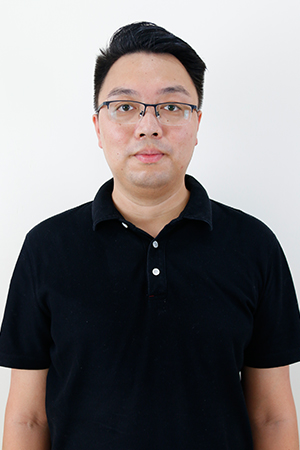 Li Cheng
Li Cheng, Teaching Vice-Principal of Integrated Programs(PYP)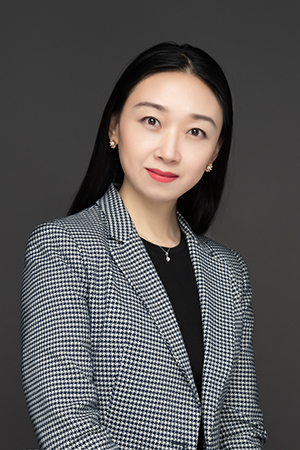 Jennifer Jiang
Administrative Vice-Principal of Integrated Programs
Deputy Director of Human Resources Department
Sichuan University, Postgraduate in Public Administration
Sichuan University, B.S. in Business Administration
Before I joined Chengdu Meishi International School, I've been an Elementary English teacher and finished teachers exchange program between Chengdu and Phoenix, U.S.A.. Through practical teaching in Chinese Elementary school and working experience in the American Elementary school, I strongly agree with Meishi's philosophy that is to explore and practice a new educational model which combines the advantages from both western and eastern education; respects individual differences, and provides curriculums that can stimulate students to achieve their highest goals. So I excitedly joined the team to establish the school in 2001. I initially worked for acquiring school's official authorization, then I was the manager of Cultural Exchange Dept. responsible for foreign affairs, liaison, hiring foreign teachers and summer/winter camps overseas. I also assisted the School Board with work of international curriculum application, international program management, and international project cooperation affairs. Started from 2009, I was assigned to be the Assistant Principal of International Program, responsible for administration and operation.
In the past years, Meishi has been steadfastly forging its own quality and strength towards its goals; endeavoring as a pioneer leading the vision and development of local education. All Meishi teachers and staff have the qualities of sincerity, patience, perseverance and innovation. Every member of Meishi is trying the best unremittingly to prepare every student to be competitive world widely.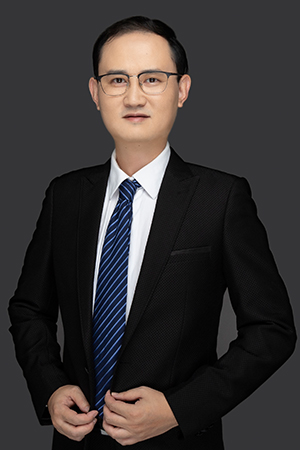 Lorry Luo
Integrated Programs DP Coordinator
Webster University, Master in Business Administration (M.B.A)
Southwestern University, BBA in Finance and Economics
TESOL (Advanced) Certificate; IB Coordinator's Certificate
I have worked at Chengdu Meishi International School for over 13 years and witnessed the development of the school over the past years. Along the way I have been extremely fortunate to work with highly regarded teachers, administrators, and the school leadership team. I believe the success of a school is measured by the implementation of a well-balanced instructional system that meets the educational needs of all students. Students at all levels of development need to experience educational success through quality programs that challenge their ability and in return develop life-long learning skills. That is one of the reasons why we offer the International Baccalaureate programs at the school. I think watching young people learn and grow is amazing and there is no greater reward than witnessing a student's light-bulb moment. I really enjoy working with students through their IB journey.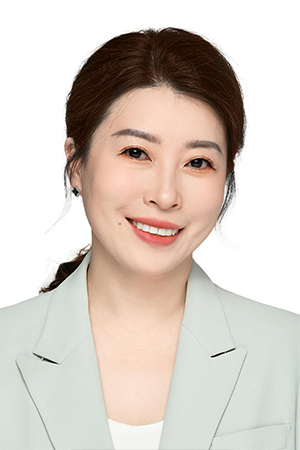 Monica Liu
Integrated Programs PYP Coordinator
Xi'an Fan Yi University
Education means a tree shakes a tree, a cloud pushes a cloud and a soul wakes up a soul. "work conscientiously, look for the truth and be practical" is the attitude I've always have. In my eyes, every kid is an adorable angel and my duty is helping them get a flying wings, with which they can be free to soar the sky.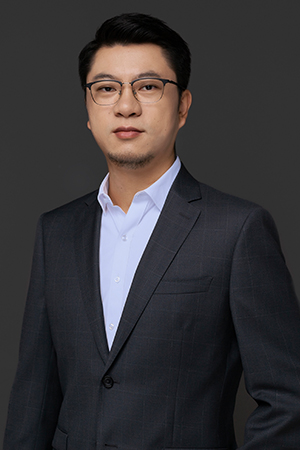 Jeff Zhai
College Counselor
B.A. English Translation & French - Sichuan International Studies University
CATTI (China Accreditation Test for Translators and Interpreters) Certificate by the Chinese Ministry of Personnel & China Foreign Languages Publishing Administration
High School Counselor's Certificate by the College Board
Having joined the CMIS Family since 2010, I've always been passionate and grateful in both working and living in this warm community. Transferred from my previous job as a translator & teacher in Shenzhen Airlines at Shenzhen Int'l Airport, I took a series of workshops and obtained the High School Counselor's Certificate by the College Board for my college counseling career. Over the years at CMIS my colleagues and I have witnessed the consistent growth of university admission outcome from the first graduating IB class to the latest. And it has been a great asset to me in better serving my students in the future.
I have studied in exchange programs at Battle Ground High School, Clark County, Washington and University of Portland, Oregon, USA. I've also taught French for Beginners as an elective for a few years.
Ruby Li
College Counselor
B. A. English University of Science and Technology Beijing
CATTI (China Accreditation Test for Translators and Interpreters)
I have been working in Meishi since 2009. Transferred from my previous position as Foreign Affairs Associate and Assistant to Principal, I am currently working in college counselling office. I've always been exploring new areas, and I hope my own growth could keep up with the development of school.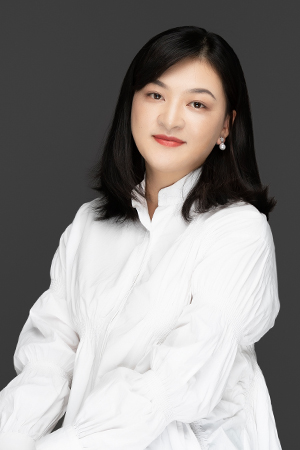 Suven Yang
IB-MYP 5 & DP Academic Assistant , CAS Coordinator
Sichuan International Studies University, China / English/ B.A.
I have been working in Chengdu Meishi International School for 11 years. I deeply felt the diversified development influenced by international education. Meishi's IB program is not only focused on middle school, but also emphasized on the long-term development of students, training students to become lifelong learners. Through high-quality education, we have witnessed the success of our students, and I love IB education even more.
As the saying goes, "true knowledge comes from practice", CAS course is the core combination of academic knowledge and practical experience. When I assist and guide students to initiate CAS activities, I am always trying to constantly optimize the settings, share resources, and make CAS activities related to university applications. I hope CAS may serve our students in a better way and release more energy in IB education.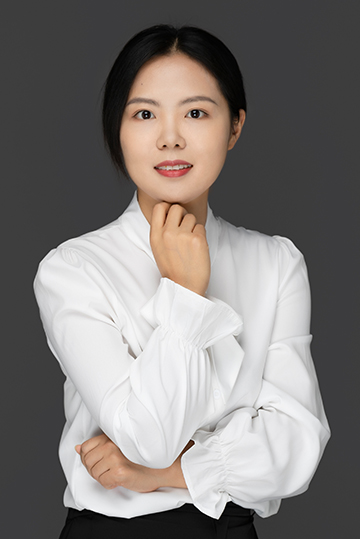 Wendy Wang
Wendy Wang,Financial Associate/Transportation Coordinator.
University / Degree / Major:
Sichuan University / B.S. candidate / Accounting