Timothy riva
Bachelor of Applied Science major in Environmental Science Certificate in Education

MS Environmental Science (completed academic units)
I was born in the Philippines and this is my 14th year on the field of education. I am a licensed science teacher and taught different fields of science such as biology and chemistry. I have taught science and math in all levels and worked for 10 years in a progressive school that employs project based and inquiry learning. This year, I will be the PYP coordinator and I hope I can mentor and help teachers to develop different strategies in teaching. On my free time, I like to travel and visit museums. I also love exploring different places that offers exciting dishes and that is why I enjoyed my first year in Chengdu because of spicy food.
Benjamin Hall
Our years at school are perhaps the most important of our lives, we go into them just finding our feet as children and go out looking towards the future as adults. As a teacher it is a privilege to be part of that journey and it is our responsibility to make it as meaningful as we can.
I grew up in a small town near Oxford in the UK. As a student, I was fascinated by psychology and went on to study it as a Batchelor of Science at the University of Southampton. After graduating, I decided I wanted to teach English overseas, so I completed the Cambridge accredited CELTA teaching qualification. Since then, I have taught in Vietnam, the Canary Islands, Beijing and finally here in Chengdu.
Nancy Jones
B.U.S. Elementary Education – University of Maine Fort Kent

B.A History, Business – Carleton University
My family's ancestry is based in the British Isles. Part of my family moved to the original 13 colonies of the United States and then emigrated to Canada after the War of Independence in 1778, and the other part came to Canada during the Irish Potato famine. Over time, my family has moved and lived in many different parts of the country from Vancouver Island to New Brunswick. I grew up in Ontario and am from Almonte, a small town outside of Ottawa. I have been teaching since 2002. I have worked in Canada (Occasional teacher K-8, Grade 3), Japan (ESL kindergarten and elementary), the United Kingdom (KS2), Vietnam (Grade 2) and China (Grade 5 – Yantai, Grade 1 – Sanya). I first started travelling when I was young with my family and now love being able to work, live and travel around the world. In my spare time I love to read. I also enjoy swimming and getting together and playing games with friends. I am excited about teaching grade 3 and look forward to the year ahead.
Wayne Clough
MA in Ieducational leadership and management,Portsmouth University IB certificate in teaching and learning, De Paul university.

I have been teaching for the past 10 years in China and I am in the process of completing my DC teaching license. I am innovative educator adept at bringing the 21st Century into the classroom. I am professional and passionate about education.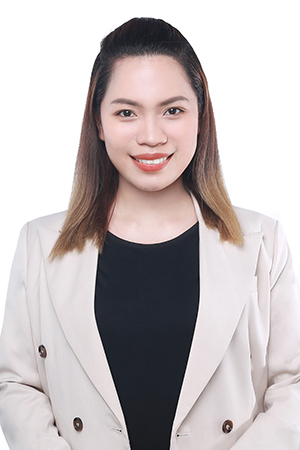 Sheena Batutay
Bachelor of Secondary Education, Major in Biological Sciences(Xavier University-Ateneo de Cagayan, Philippines)

Licensed Professional Teacher (LPT) since 2016
Completed 16 units of Masters of Education Major in Advanced Teaching(University of the People)
Currently finishing a postgraduate study in Education Major in Educational Management(Philippine Christian University)
I've been teaching for seven years. I previously taught Integrated Science, Biology, Physics, and Capstone Project in the Philippines (Research for Senior High). In the Philippines, I also taught music to students in grades 2-5 in the elementary department of a Chinese-Filipino school. For two years during my time at the aforementioned school, I served as an adviser (homeroom teacher) for grades 7-8. I enjoy singing as well as listening to classical and jazz music. I joined the Xavier University Glee Club during my university years and began to explore choral music. I then competed in singing contests and hosted a non-time show in my city. Teaching has been one of the most rewarding careers for me. Teaching has proven to be one of the most rewarding careers I've pursued. You are not only placed in the position of instructing and guiding children and young adults through the lifelong learning process, but you are also able to give back to the communities and share experiences that have opened up your future. This is my first year teaching at an IB school, and I'm loving it!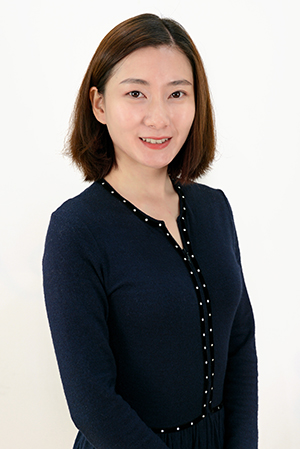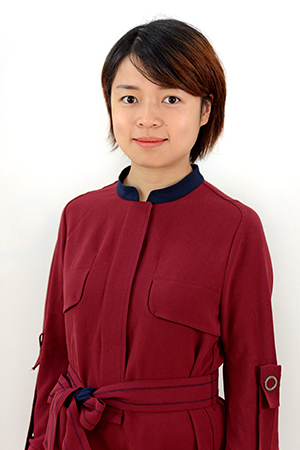 Fu Hao
Primary Chinese Teacher
B.A. Teaching Chinese as a second Language - Sichuan Normal University
B.S. Mass Communication -- Southeast Missouri State University
I have been working at MISCD since 2010. I loving kids and I really enjoy teaching. Spending time with such adorable children make my days. Working with professional and friendly colleagues make me become a better person. I am grateful for being a teacher here at MISCD.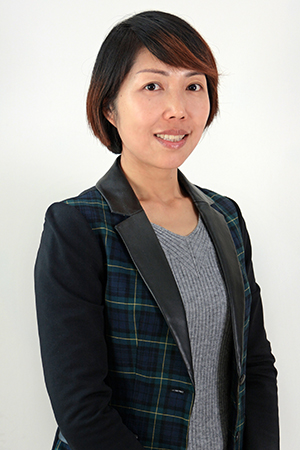 Sharon liu
Primary Chinese Language teacher
B. A Administration - Shijiazhuang Army Command College
I was born and grew up in Chengdu.Before I came to Meishi international school. I taught in You and Me English School Chengdu branch. This is my 11th school years in Meishi. I love working at Meishi .I am so proud of myself to be a member here. I also love spending time with kids and my dear colleagues.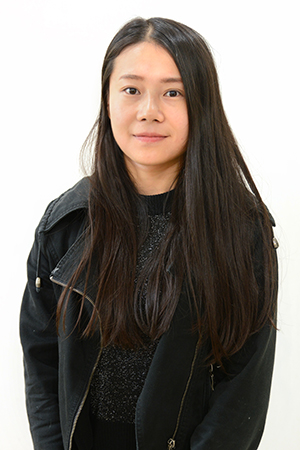 CoCo Lyu
Grade 5 homeroom teacher
M.A. Foreign Linguistics and Applied Linguistics – Xi'an International Studies University
I studied Foreign Linguistics and Applied Linguistics in Xi'an International Studies University. Before I joined Meishi, I worked as a 4th and 5th grade co-teacher in Hanova International School, and taught DP English in Jurong Country Garden International School. I love children, and really enjoy spending time and growing with them! I am grateful to be a teacher and work in Meishi!
Judy Peng
Art Teacher
I was born and grew up in Chengdu. I graduated from Chengdu University and Academy of Arts & Design at Tsinghua University, majoring in Graphic Design. I have also successfully completed all courses required for the major of art education at Sichuan College of Education. However, I am not intended to be an artist. I think what I really like to do is work with children and teach them about creating artworks and acquiring knowledge in arts. I have been working in Chengdu Meishi International School since 2004. I have been very fortunate to work with children and many exceptional colleagues in this big Meishi family.
Grace Pu
Grade 4 homeroom teacher
I graduated from Mianyang Teacher's College, and now I am an M.A. candidate of Sichuan Normal University. This is my 10th year in CMIS, before I taught in the classroom, I used to work in the office as the principal's assistant. I love kids and enjoy working with them.
Helen Qiao
Primary School Chinese Language Teacher
I love the Chinese traditional culture,I love the ancient poetry, I love to appreciate the beauty of nature and human civilization,and I love to lead my students to find and appreciate the beauty of the Chinese traditional culture.I enjoy the atmosphere when I working at the international school,and I hope that both my students and me can become better during this process.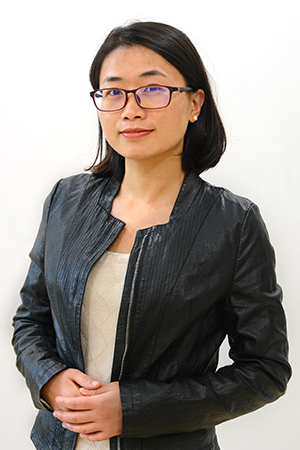 Faith Wang
Grade 1 homeroom teacher
Associate of English Education-Chengdu University
B.A English Language and Literature-(in the process of applying to B.A at Sichuan University)
I have been teaching at Meishi since 2006, I taught foreign students Chinese the first couple of years. Then I taught middle school and primary school ESOL. Now It's my 2nd year teaching at Grade1. I love kids and enjoy being a teacher. It's good opportunity to learn and grow with the kids too. TESOL certificate (Teaching English to Speakers of Other Languages)
Susan Yang
Grade 2 homeroom teacher
Business English-Hubei Institute of Economics and Management
I am Susan Yang. Currently I am the second grade co-teacher with Mr. Forrest. I was born and raised in Wuhan, Hubei province. I majored in Business English while I was in college. I have stayed in Meishi International School for almost six years right after graduated from college. I love children and I love spending time with them. Working in here makes my dream come true. It's great to be here as a member of Meishi family.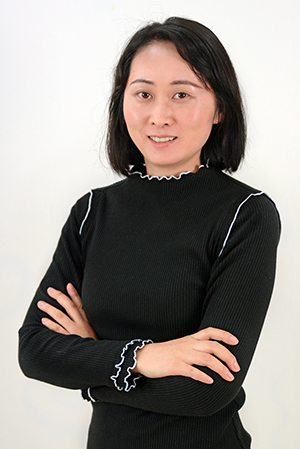 Sara Yao
Grade 3 homeroom teacher
MA-TESOL, Eastern Michigan University
I lived and studied at Eastern Michigan University in America for 4 years. After earning my Master degree in TESOL in 2013, I worked as an ESL tutor and interpreter in a primary school in Ann Arbor, as well as an ESL teacher in an international school in Southfield, Michigan. My students were from all over the world! I love teaching and spending time with students. Seeing them grow makes me proud. In my free time, I enjoy reading, travelling, watching movies and gardening. So far I have been a teacher for 7 years. Working at CMIS has been one of my favorite experience for its international education.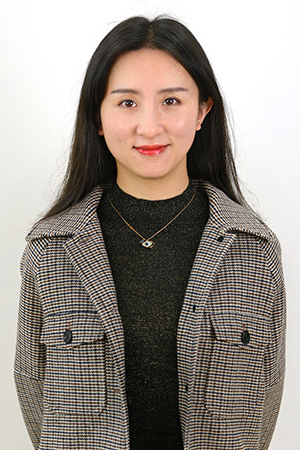 Isabella Li
ESOL teacher in PYPE
B.A. English Translation- Sichuan Normal University
I was born and grew up in Chengdu. One year after I graduated, I came to Meishi International School. First 4 years, I work as an English teacher in the middle school of Chinese Division. Then I became an English Language Acquisition teacher for 2 years, and I am proud of being one of the pioneers in the team of IB-MYP group. From 2016 to now, I have been working as an IB-PYP ESOL teacher in IB Division. I am happy here teaching in CDMIS!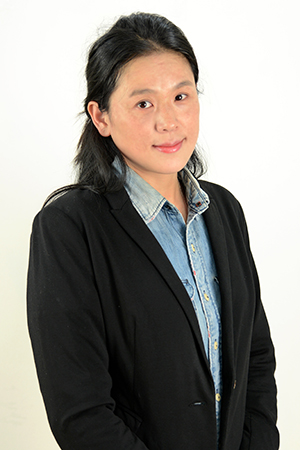 Julie Zhu
1st - 6th Grade PE Teather
B.A.Physical Education - Chengdu Sport Institute
When I was young, I want to be an extraordinary athlete. I practiced basketball hard day and day, Finally, I joined Sichuan Woman Basketball Team as a professional player. In the meantime, I went to college.In 2006, I left the team that I had fought for 7 years and came here. Basketball is my specialty, Children are my favorites, They make up one of the most important parts of my life. Now I seldom touch basketball and enjoy spending more and more time with children, Enjoy teaching children sports and witness their growth. I have worked here for 13 years and taught all grades. I will always love my work and stick to it!
Ivy Zhan
Grade 3 homeroom teacher
B.M Administration Management
After studying English major in Guangdong University of Foreign Study, I studied the management major in Sun Yet-Sen University and obtained TESOL teacher qualification while working in Shenzhen. I have worked in international schools for 7 years and started training and teaching in IB schools in 2017. When the teacher gives students a glass of water, they should have more than one bucket of water. The teacher itself should be a river that flows continuously and accommodates the sea of hundreds of rivers. The teacher can not just give students a glass of water ,but educate them how to get water, become a river, become a sea. In the future teaching career, I will continue to constantly advance in professionalism to actively learning and entertaining with students in IBIS.